Care

+

Net clients now have the option of having their network remotely monitored and managed by Managed WorkPlace Monitoring:
Verification of the Operating System(s)
Monitor Datto Devices and backups or other Backup solutions.
Perform Silent updates on all commonly installed programs like Acrobat, Java, Flash. Install all the latest software drivers, service packs and updates automatically & verify they are functioning properly.
Monitor Health of your Anti-Virus Programs, make sure they are up to date and functioning properly.
Monitor networks for security, intrusions.
Monitor Firewalls, Routers and Security appliances for proper functionality and availability.
Monitor printers for jams or low consumables.
Take remote control of all PC and servers as required.
Generate Network audits showing quantities, SN#, expiry dates as required for accountants.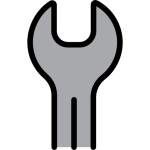 Track Hardware Assets
For insurance purposes, serial numbers, component breakdown
Know the age of equipment, When warranties expire, when to replace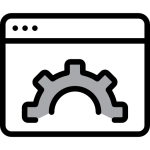 Software management
See all software installed:
Not approved (we can remove remotely for some)
Versions (track for troubleshooting)
I can't thank you enough for coming to our rescue so promptly and so efficiently.
Boy, you really know your stuff! Which isn't new, but it's well worth "documenting" again. THANKS again!