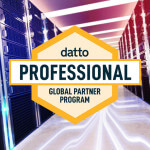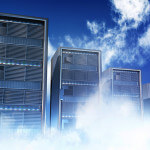 Managed Platforms
We sell it - We install it - We support it
We know your house is on fire before you do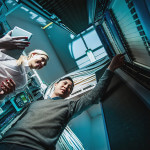 HP
We sell it - We install it - We support it
20 Years Proud HP Reseller
to a Successful I.T. Environment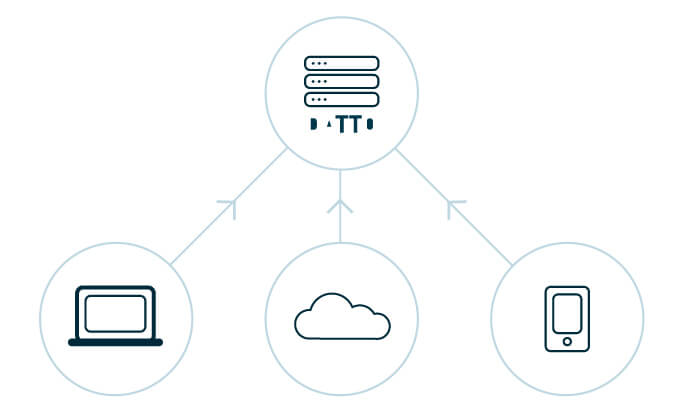 No matter where your data lives, it's safe with Datto.
Keep running, even during a disaster!
Datto has a revolutionary approach to data safety and automation.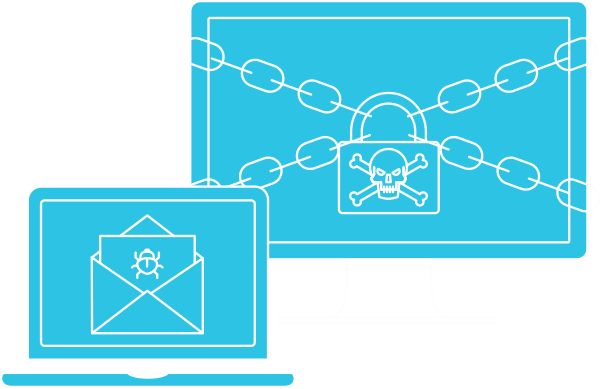 Hackers have declared war on your data. Find out what Ransomware is and how you can win the battle.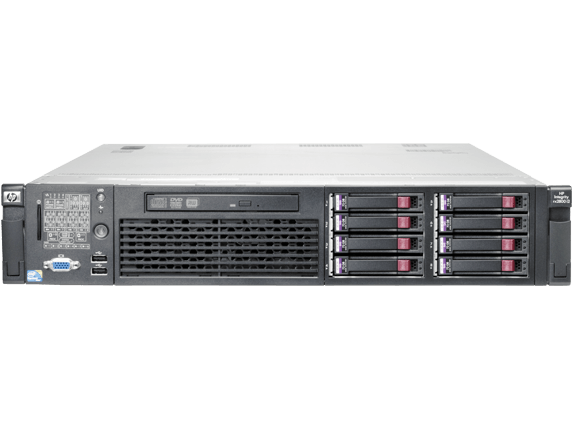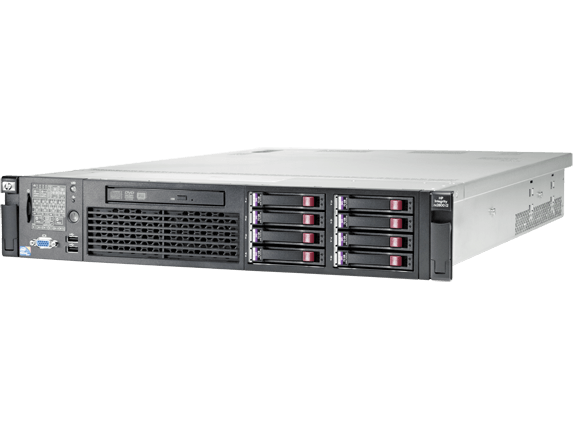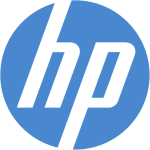 HP Certified Solutions Provides World Class Reliability & Value for your investment.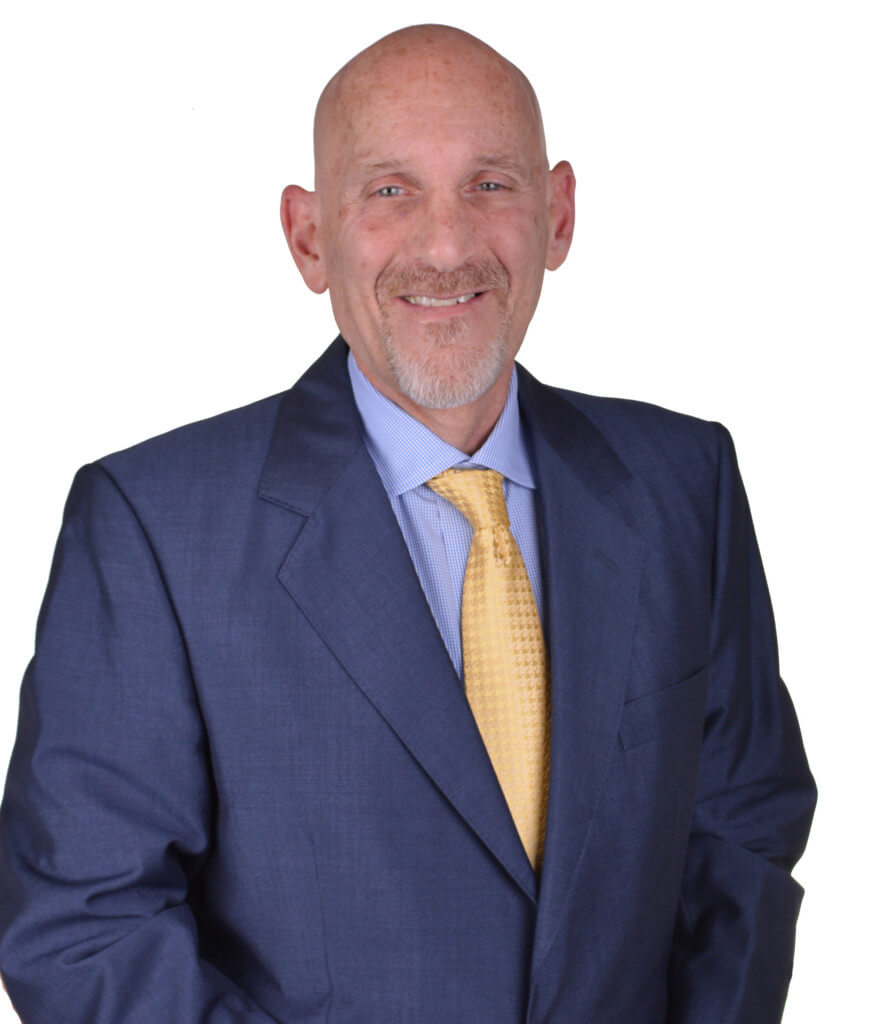 Richard Barry started in IT in the early 1980's before the first IBM PC changed the world.

In 1983 he purchased a bankrupt retail electronic parts supplier, renamed it Core-Net Computer Services and built it up to a 2 floor VAR located in Old Montreal on Beaver Hall hill.
Fast forward to 2003 and Richard started Care

+

Net Computer Services which is today his principal Canadian computer business.
Although Richard is in his early 60's he shows no sign of losing steam and still racks up 60 hr. weeks making sure all his clients are well protected. As ever he is available to advise and muse on the future of computing.
Care

+

Net has been PAPTAC's IT partner and support provider for the past 25+ years.
Since our earliest involvement with Richard (Barry) and his staff, we have found them knowledgeable, courteous, fair, friendly, and above all professional – always providing prompt and efficient call-backs to our service requests. Over these many years of business association, we have been continually pleased and satisfied with their customer support service, consultations, recommendations, as well as their appreciation and understanding of a small not-for-profit business environment which necessitates competitive pricing. They have always come through for us. We readily endorse Care

+

Net.
Carmie Lato
Project Manager, PAPTAC
Quadra Chemicals has maintained an excellent business relationship with Care

+

Net Computer Services for several years.
Care

+

Net has become a strategic partner for some critical projects related to our IT infrastructure, including the replacement of our complete fleet of end user laptops and thin client computers. One of our core values at Quadra is to be quick on our feet, and you can rely on Care

+

Net to be very quick and responsive. We strongly recommend Care+Net for their expertise and know-how for any technological initiative.
Normand Labelle
Director IS Services, Quadra Chemicals Ltd.
It is always a pleasure dealing with Richard Barry from Care

+

Net.
We gladly choose Care

+

Net over competitors when purchasing hardware, software and services because we know the experience will be consistently pleasant and efficient. We are delighted to be a Care

+

Net partner and will continue to be for many years to come.
Jean-Francois Dubé
IT Director, Westcliff
Professionalism, proficiency, courtesy, valuable advice and long term commitment to his clients, all contribute to the impeccable support Care

+

Net has provided us over the last 15 years.
J.P. Langevin
Principal at Gestion Cristallin Inc. Montreal
We are really satisfied with Care

+

Net.
They had really good references so we chose them. They are very helpful and they know their stuff. They are really knowledgeable and everything was right on point on what they said they're going to do from quick response time to how much time it's going to take and to completing the tasks. We highly recommend any business needing tech support to go with Care

+

Net.
Gaby Berelovich
E.V.P. Operations and Finance, HB Connections / HB Brands
Richard Barry of Care

+

Net Advantage has been working with Essentia Technologies and our former company, Microban Canada Inc. for the past 10 years and has never let us down.
He has a very responsible and reliable team which have always offered a very efficient service. He and his colleagues are very knowledgeable and quick to respond to our numerous demands in setting up a new business and maintaining it. Since we have been serviced by Richard and his team, we have had the luxury of peace of mind and the reliability of a well-rounded company.
Essentia Technologies Inc.
Ronny Steinberg